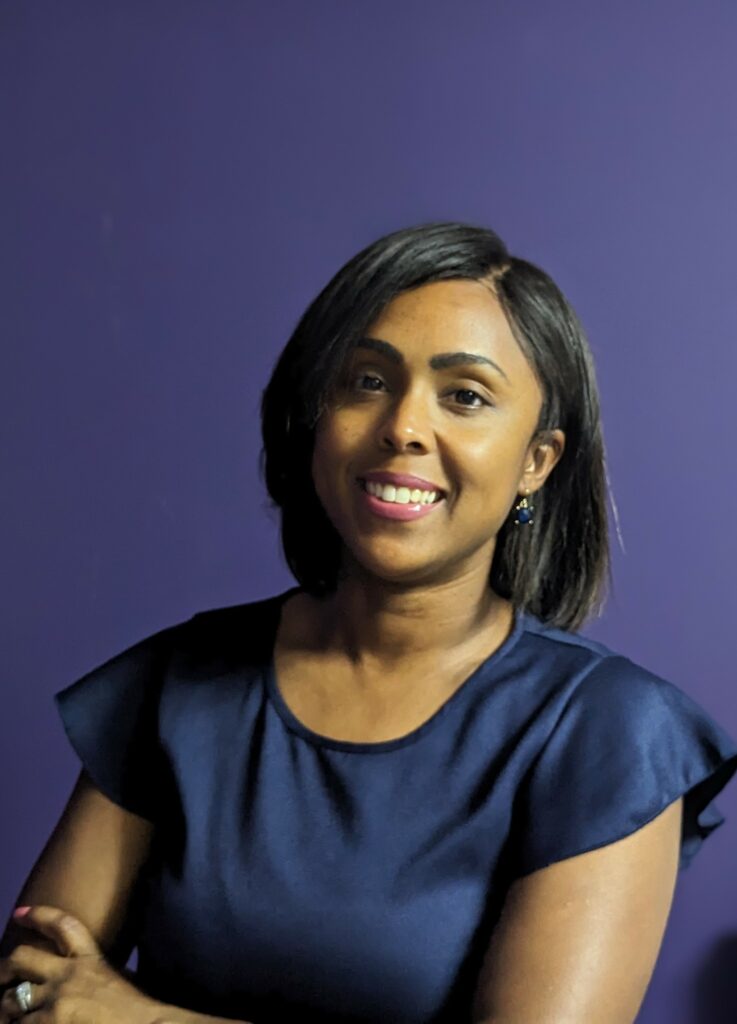 Jerica Washington LCSW-C has been appointed Deputy Executive Director of San Mar Family & Community Services as of July 1, 2023. A staff member of San Mar since 2014, Jerica has held a variety of key positions within the agency including Special Projects Coordinator, Therapist, and most recently Director of the Jack E. Barr Center for Well-Being Outpatient Mental Health Clinic at San Mar over the last five years.
Washington, who received her Master's in Social Work from the University of Maryland, completed the Georgetown University School of Public Policy Non-Profit Management Executive Certificate this past June. Her focus in the role will be to continue to lead the outpatient mental health work at San Mar but diversify her efforts to add campus program development initiatives and facilities planning, board of managers operations and other key growth needs.
San Mar CEO Keith Fanjoy explained, "Jerica is a tremendous partner to her peers, with her consistent leadership presence and style, proven success in managing complicated challenges and systems with a smile, and heart for humbly serving others. When I think of moving the Boonsboro campus forward, she has my full trust and belief and I look forward to partnering with her and other key leadership staff to continue to support San Mar as we move into a season of growth."
Entering into it's 140th year of operations, San Mar has begun a process in 2023 to identify key gaps and community needs and respond with legacy buildings and assets on the Boonsboro flagship campus to meet the needs of local families.
Washington shared,  "I am elated to step into this position. I respect the history of the organization, and the lives that have been impacted. My commitment will be to continue our efforts in the spaces we hold for others while thinking big about what is to come. I could not be more honored to help continue the mission and work of San Mar".