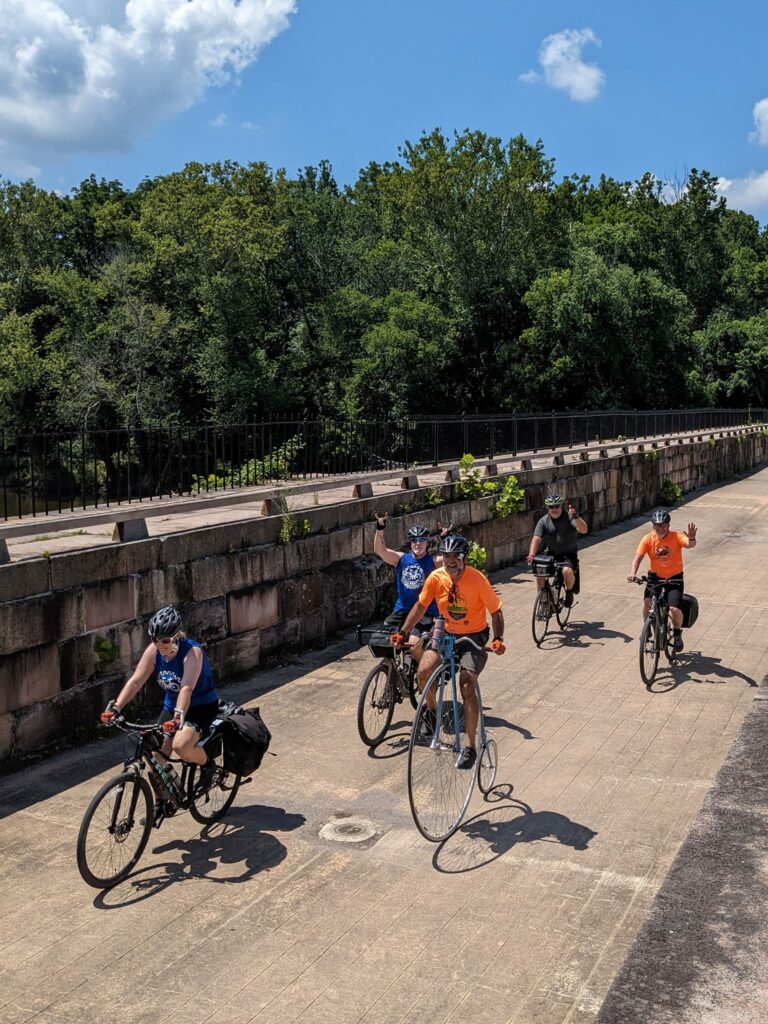 San Mar Family and Community Services held the 36th edition of its largest annual fundraiser, The Great Bicycle Tour (TGBT) of the C&O Canal July 8-11, 2023. The 184.5-mile tour begins in Cumberland, Maryland and follows the C&O Canal Tow Path for four days, ending at mile marker 0 in Washington, D.C. Nearly 140 riders joined this event and so far have raised over $132,000, the most ever, to support children, families and communities in the region served through San Mar's key programs including Treatment Foster Care, the Bester Community of Hope initiative, and the Jack E. Barr Center for Well-Being outpatient mental health center. In addition, corporate and local sponsorship underwriting has reached close to $40,000 which helped catalyze rider donations and ensure they went directly to programming.
San Mar's Director of Development and TGBT event manager, Elisa Mabina, shared, "This event is an amazing fundraiser for San Mar, and so much more! Hosting 130-150 riders for four days, who usually range in age from 5-80+, is such a special, bonding experience. I think we all leave with a sense of accomplishment and commitment to advancing San Mar's powerful mission. We make friends for life and together we support families in need of hope. To me, it's always the best four days of the summer!" This year's top fundraiser David Brinkley has raised close to $16,000 in memory of his late son Ross and mental health needs in our local communities. He shared, "This was my first TGBT! I gained financial support by saying it would be a GREAT ADVENTURE, and it certainly was! The camaraderie, support of the San Mar team, the beauty of the canal, and the ride through history is extraordinary! It's great to have fun AND financially support the great work in the community San Mar has provided for 140 years!"
Underwriting was received from presenting sponsor The Nora Roberts Foundation, lead sponsors Coca-Cola Consolidated, The Loats Foundation, Middletown Valley Bank, Staples Mid-Atlantic Distribution Center, and partnering sponsors SEK CPAs & Advisors, Blue Ridge Risk Partners, Fulton Bank, Younger Toyota, Meritus Health, AC&T, Lamb Insurance Services, M&T Bank, Baltimore Life Companies and Patriot Federal Credit Union. Additional support was received from Hagerstown Ford, Penske Truck Rental and a variety of local organizations including Willow Brook Church, Hancock Rotary, Boonsboro Ruritan Club and Boonsboro and Hagerstown Lions Clubs.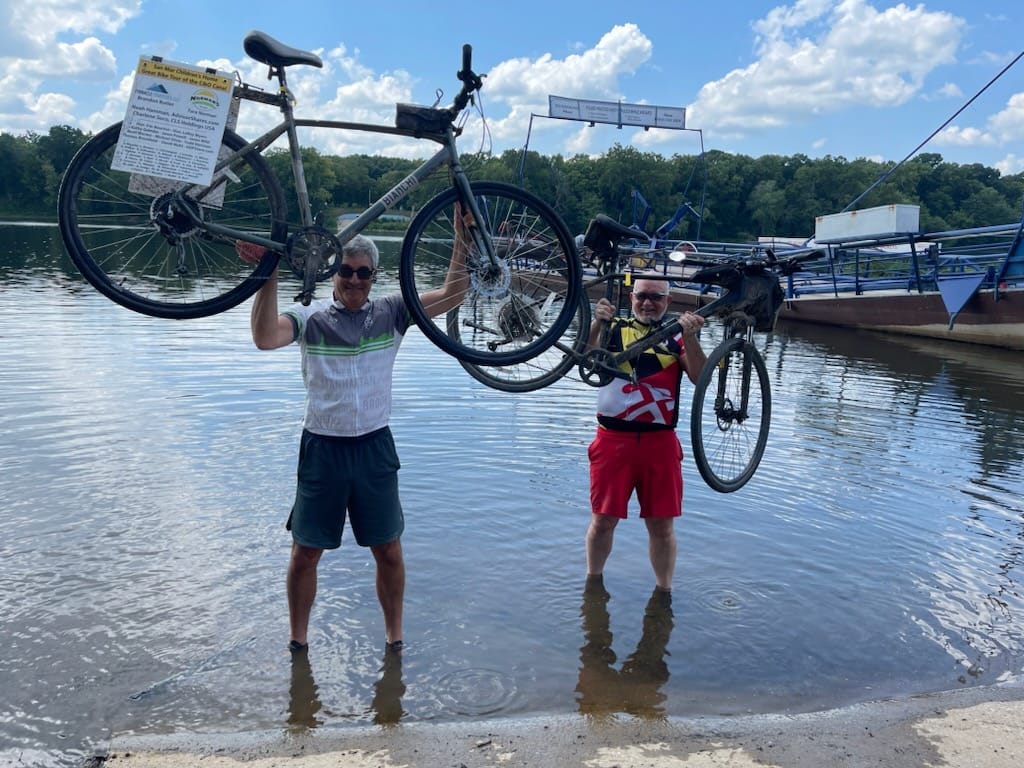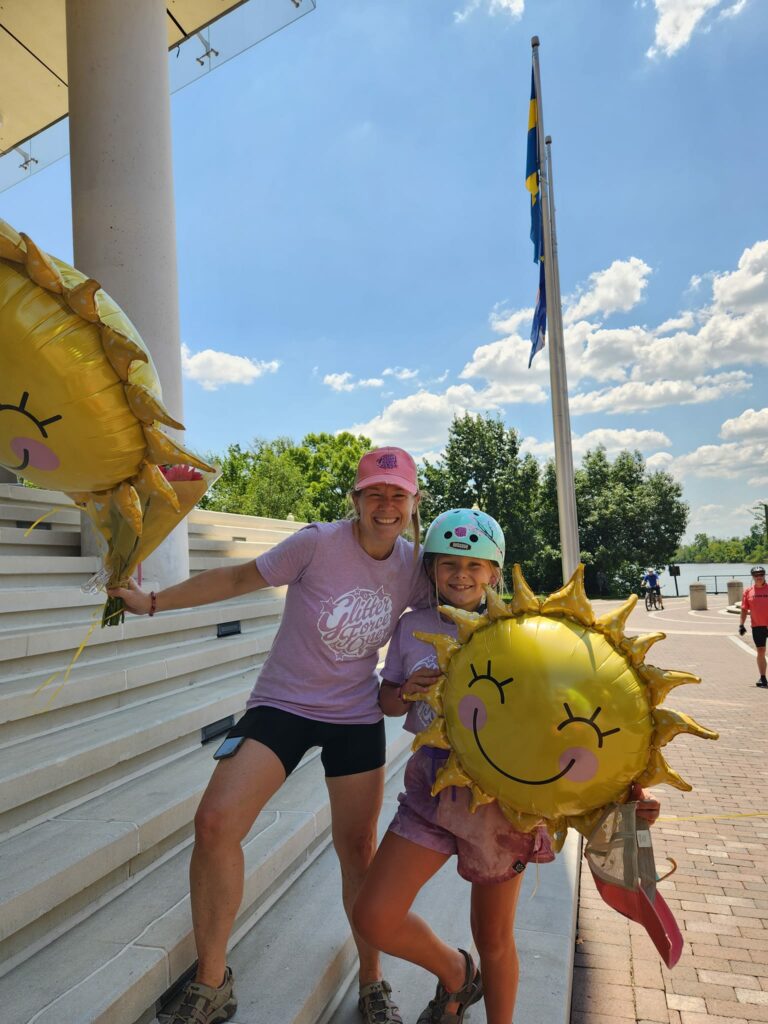 San Mar CEO Keith Fanjoy shared, "This event is about collective impact; so many riders, partners and volunteers step up and come together with a shared vision for kids, families and communities. I think of our bicycle mechanics from Wheel Base Bikes, and so many of our volunteers this year like Joseph Woodburn, Gary Serrao, Jason Cole, Alan Siefert and Robin Boucher to name a select few. We have so many pure volunteers that tirelessly give during the event, but I think of those who get their hands dirty and donate their time because they believe in what we do. Those are just a few examples of unsung heroes that are essential to the success of the event. It really takes a team, and we're so fortunate for each member of the community who joins our dedicated staff in making this happen."
In the 36 years of hosting this bicycle tour, San Mar is approaching close to two million dollars in support of its programs serving children and families. Donations are still gratefully accepted at www.sanmartgbt.org through August 31st . Registration for next summer's bicycle tour will open November 1, 2023 and TGBT XXXVII will take place July 13-16, 2024.