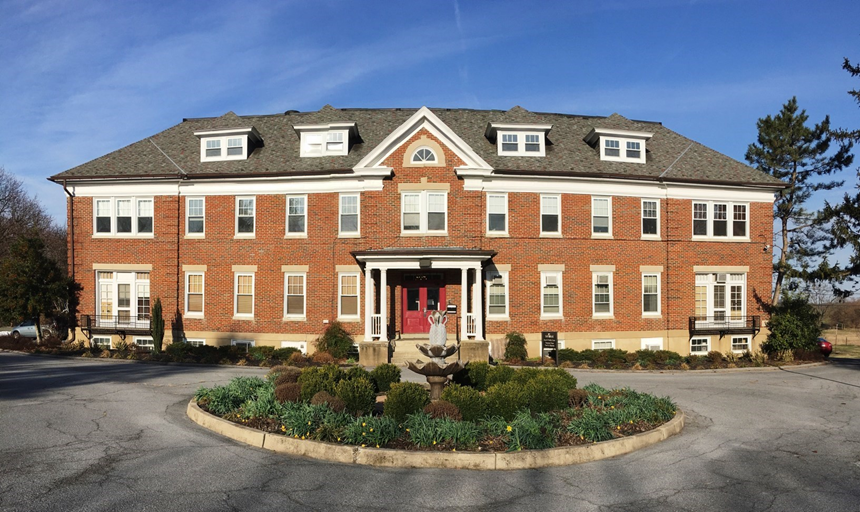 By Tamela Baker, The Herald Mail
For 140 years, San Mar Family and Community Services has been helping children, families and communities in Western Maryland.
And to mark its milestone anniversary this week, the Boonsboro-based organization announced a new initiative designed to help young women make the transition from youth care to thriving adulthood.
San Mar has long been known for its foster care program, which serves youth in need of assistance because of a history of abuse or neglect.
Now San Mar is embarking on a nearly $6 million project to renovate its original orphanage and group home, which has been used for office space, to a 15-unit apartment building for young women. San Mar also would provide on-site services for them as they move from foster or group care to independence, including case management and life-skills counseling.
"The ripple effect of the housing crisis and the related escalating costs means that all young adults are struggling to find an affordable place to take their next steps toward adulthood," San Mar CEO Keith Fanjoy said. "Imagine what it must feel like leaving systems like foster care in these circumstances. We see it firsthand with many youth we serve, and ultimately feel that we have a moral obligation to respond to the need with our time, facilities and talents."
The idea, he told The Herald-Mail, "is to find the sweet spot to autonomy, in your own space where you have independence, but there are also some shared community amenities."
San Mar has asked Gov. Wes Moore to include the project in next year's capital budget. Most of the estimated $5.9 million cost will be used to redesign the original orphanage and group home facility for the apartments. The rest, about $1 million of the total, will be used to convert former residential facilities into offices for support services personnel.
San Mar officials presented the project to Washington County's state legislators Monday. Deputy Executive Director Jerica Washington told the lawmakers that the plan is to provide support for women aged 18 to 24 who are making the transition from foster or group care to independence. They'll be connected to services ranging from employment and education help to transportation and mental health support.
They'll also have opportunities to share meals together and explore permanent housing options when they're ready to move on, she said.
The idea, Fanjoy told The Herald-Mail, is to give them a little help in achieving their independence despite a tight housing market.
"It's hard to be a young adult in today's society, and we believe that this program will help many young adults have a safety net in the short-term while striving towards greater independence and key life skills in a supportive environment to use in the long-term," he said in a statement. "Over the next decade we're hoping to change the outcomes for hundreds of kids who might otherwise end up homeless or in dire straits. They deserve the very best environment and support our community has to offer."
San Mar reached a milestone Wednesday
On the evening of Nov. 8, 1883, Eddie and Edith were the first two young children admitted to the original orphanage program at 355 S. Potomac St. in Hagerstown in their time of need. That's when San Mar's 140-year mission began.
San Mar moved to its present Boonsboro campus in 1927 and has provided residential and foster care supports to thousands of youth, including care for teenage girls from 1985-2016 before moving away from the group home strategy.
Over the past decade, in addition to Treatment Foster Care services with local families, the focus has been on prevention, according to San Mar officials. To that end, San Mar operates the Jack E. Barr Center for Well-Being, an outpatient mental health clinic; and the Bester Community of Hope, a service to families in the south end of Hagerstown. These programs serve more than 1,000 individuals per year.
"Over the years we have explored how to best position our organization to respond to current community needs in a sustainable way," Washington said. "Our vision partners housing with support services so that it's not only a place to live but a place to grow. We will foster a firm foundation in the young adults we support, with the ultimate goal of achieving permanent housing in our community."
San Mar is hosting a small gathering of local leaders Thursday at Cool Ridge Winery to mark the anniversary and discuss needs for the new project.
Original article available at Herald Mail Media: https://www.heraldmailmedia.com/story/news/local/2023/11/09/at-140-san-mar-proposes-new-housing-program-for-young-women/71489455007/