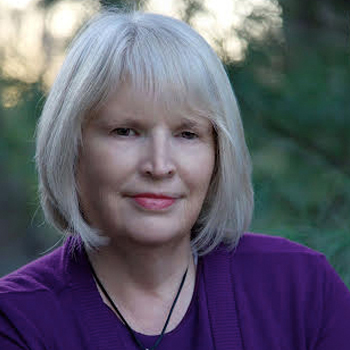 By Dave McMillon, Herald Media
Some children and youths face trauma in their lives.
And Ellen Savoy was there to help many of them by connecting the kids with caring foster parents.
Now Savoy, former director of treatment foster care at San Mar Family and Community Services near Boonsboro, has decided it's time for someone else to take the reins.
San Mar, a private, nonprofit organization, used to serve as an orphanage, then it began serving girls through a group home. Savoy thought the program could do more for girls by connecting them with caring foster families in the county.
San Mar ultimately obtained a license to operate a foster care program, and it branched out to serve boys, too.
Savoy estimates San Mar has served close to 500 youths through the program over the years.
Savoy said the foster program was crucial to the development of youths, particularly as they began to "age out" at 18 years old. Savoy said girls in the program, for example, might feel they are ready to move in with a boyfriend at that age, but they are not always ready for that transition.
The foster program offers the older youths the ability to stay connected with their foster families to help them succeed in their life transitions, Savoy said.
Many of the foster families are in the Boonsboro and Sharpsburg area. The families are within a 30-mile radius of the center, Savoy said.
Savoy and her husband, Jim, were foster parents through San Mar and they also adopted a girl who was 2 1/2 months old when she came to them. She's 41 years old now.
"And I don't know how that happened," Savoy said, smiling.
Separating children from their biological family can have a significant impact on the individual, and Savoy said raising her daughter was a tremendous learning experience for her. Regarding San Mar's foster parents, Savoy said she was better able to "walk their journey" with them thanks to her life with her daughter.
Savoy, who lives in Hagerstown, said she is satisfied knowing she retired because she believes it was time to hand over the position to a younger person.
"This has been my baby all these years," she said.
Keith Fanjoy, chief executive officer of San Mar, said when he arrived at the center 15 years ago as a treatment foster care case manager, Savoy was his supervisor.  Fanjoy said he had worked in other human service organizations, and when he arrived, Savoy reignited his belief that change is possible for kids through an organization like San Mar.
"One of the most valuable gifts someone can give to others is their time and love. The children and families we serve have always experienced Ellen's patient faith, compassionate heart and the immeasurable benefit of her knowing firsthand what it means to be a foster and adoptive parent. Her fingerprints are all over San Mar's core programs," Fanjoy said in an email.
Original story link here: https://www.heraldmailmedia.com/news/local/savoy-lent-a-compassionate-heart-to-san-mars-foster-care-program/article_a9f930ab-e324-5929-af38-a2499f4d7d6a.html