This past Thursday, November the 8th, marked the 135th anniversary of San Mar Family & Community Services opening its doors for the first time and Chief Executive Officer Keith Fanjoy used the occasion to announce a series of recent leadership appointments and new additions to the senior leadership team. San Mar is comprised of three core programs: treatment foster care services, the Bester Community of Hope initiative and outpatient mental health services at the Jack E. Barr Center for Well-Being. With a mission of cultivating hope and well-being for children, families and communities, San Mar continues to be an innovative leader with a long standing history in the best approaches to address social issues for families.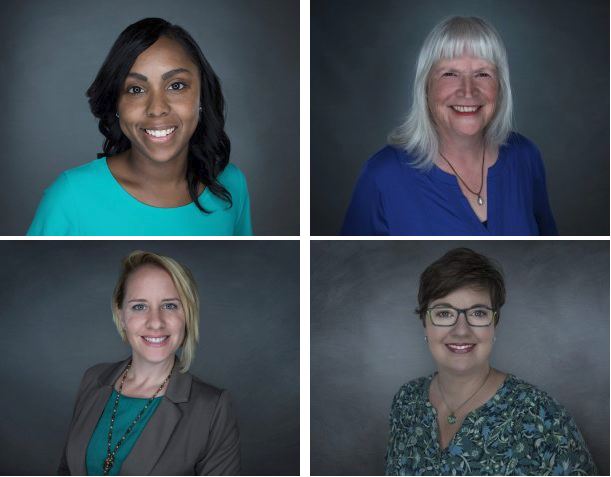 Jerica Washington has been promoted to the Director of the Jack E. Barr Center for Well-Being at San Mar. An employee of San Mar for three years, she was a part of a core team that helped to create the program in October of 2016 and today she is responsible for overseeing all center operations and providing public outreach on mental health services the center provides.
Washington, a certified clinical social worker, graduated from Hood College with a Bachelor's degree in social work, and completed her Master's in social work from University of Maryland School of Social Work in Baltimore, with a specialization in maternal and child health. She has experience with school based case management and community connections efforts, as well as clinical experience with health providers in hospitals and community clinics in Maryland and Tennessee. "I'm excited for this new role in the outpatient mental health clinic and the unique opportunity to work for an agency that provides unconditional care by bringing care coordination and mental health together."
Jennifer Younker has been promoted to the Director of the Bester Community of Hope, San Mar's community initiative to support families and neighborhoods.  A certified clinical social worker and an employee of San Mar for the past seven years, Jen previously held role of Director of Residential Services until 2016, and most recently the Director of Community Triage Services at Bester Community of Hope. Jen graduated from Frostburg State University with her Bachelor's degree, followed by her Master's degree in Social Work from the University of Maryland.  "Our strong shift to a family-driven approach, operating within the context of the community, has encouraged us to think outside the box and welcome barriers as opportunities. We are in an exciting position to truly act in the best interest of families. It has been an honor to be welcomed into family's homes, the community and the school, working alongside people with a mutual goal of safety and well-being for children. And the momentum continues to grow!"
Ellen Savoy has been an integral part of the success at San Mar for over 30 years predominantly in a leadership role in Treatment Foster Care and most recently as the Deputy Director of San Mar. After recently considering retirement, she has committed to return to her passion of supporting Treatment Foster Care as its Director. Ellen holds a Bachelor's degree from Bowie State and a Masters in Social Work from the University of Maryland. She will continue leading the staff and families through the process of foster care placements and treatment planning, for the ultimate success of the children entrusted to the agency. "Being an adoptive parent, I am very excited to continue this work. Any child who can't be home should be in the next best place, a place where she or she feels safe and loved. That's what San Mar strives to do for the children we serve."
Fanjoy explained, "The commitment of employees like Ellen, Jen and Jerica are a reflection of their tremendous character and love of serving others and I am proud to work alongside them as partners. Often times in the non-profit world there are long hours and great challenges, and San Mar can thrive today because of these dedicated leaders. We are so fortunate to have each one of them on our team and to be able to promote from within; I am excited to see where they will take us in the future. " In addition to the leadership appointments of staff that were already a part of the organization, San Mar also created two new positions, a Director of Finance and a Director of Marketing & Development, which were hired from the community.
Niccole Rolls has joined as the Director of Development and Marketing and she will be primarily responsible for directing fundraising and development activities as well as some communication efforts for the organization. Niccole graduated from the University of Maryland University College with a degree in management. Prior to joining San Mar, she served as the Director of Donor Relations and stewardship at Shepherd University and prior to that worked on the Daring to Lead campaign at Mercersburg Academy. Niccole brings experience and a proven track record of success in the fundraising and donor engagement. Rolls said, "I'm so fortunate to have the opportunity to do this work that makes a difference in the lives of children. I'm excited to work with the San Mar team and hope my contribution adds to the amazing outcomes they achieve!"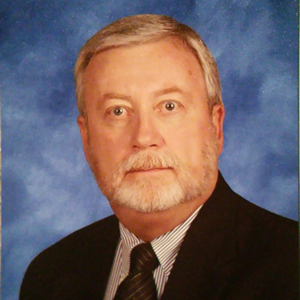 Tim Harrison, CPA, has joined the team as the Director of Finance, a part-time position managing the finances for San Mar's core programs. Tim is a graduate of Loyola University, and started his working career on the audit staff of PricewaterhouseCoopers in Baltimore. Afterwards, he held significant financial management positions with two Fortune 500 manufacturing companies – American Standard and General Instrument Corporation, followed by a role as Budget Director for the Johns Hopkins Hospital. After an extended career supporting the financial management at top private schools in Baltimore and Washington D.C., Tim has been in Hagerstown for the past six years as the President & CEO of Tele Medico.  Harrison said, "I'm thrilled to be one of the newest members of the San Mar management team, a team committed to being good stewards of the financial resources received from a multitude of grantors and donors.  It pleases me to be part of an organization with a long history of providing excellent services to youth in our community."
Fanjoy explained, "The Board of Managers at San Mar have made sustainability and fiscal clarity a top priority for the organization as we move forward. I believe Niccole and Tim bring the important skills that will help us operate from a strong foundation and position us for long-term growth. They have caught the San Mar vision and have already hit the ground running. It's an exciting time of forward motion for the organization. " Are you interested in learning more about San Mar Family & Community Services and finding ways to become involved? Contact Niccole Rolls at [email protected] or at 301-733-9067 x250.