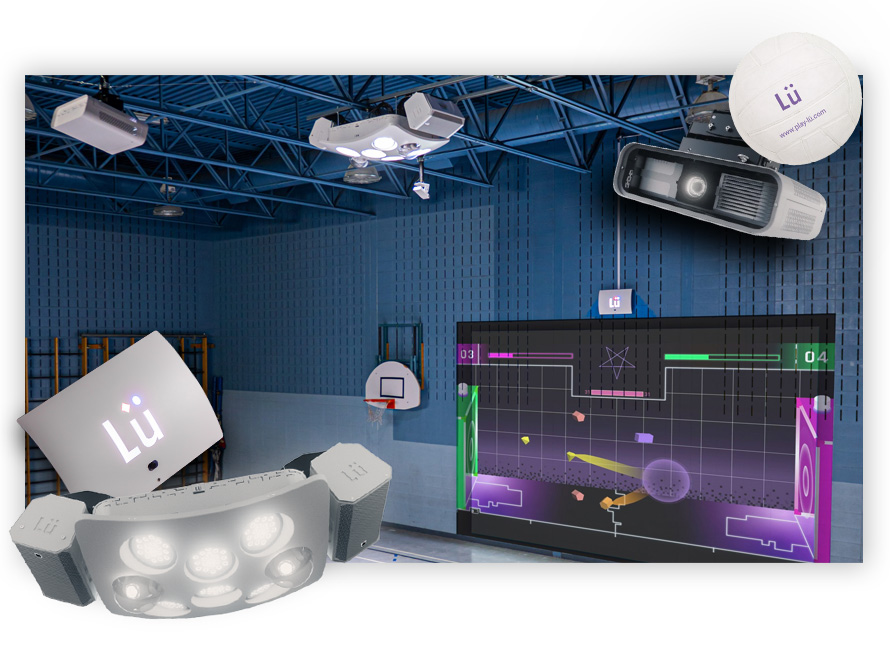 Over the past several months, the Bester Community of Hope initiative has collaborated with the Health Resources and Services Administration Healthy Tomorrows Partnership for Children Program to facilitate a unique opportunity for Bester Elementary school through the installation of a state-of-the-art Lu interactive playground to promote health and well-being. Bester Elementary School joins William Paca Elementary in Baltimore City as the first two schools in Maryland to install the Lu Technology.
As described on the company's website, "Lü transforms any space into an active and immersive educational environment where kids are engaged physically, intellectually and socially-emotionally." Based in Canada, the Lu devices are, "state of the art audiovisual systems powered by a wide range of educational applications. Aside from obvious pedagogical uses, our systems can be used for a variety of purposes, from cinema-quality movie nights to dance parties and professional presentations. Each Lü system includes a high-definition laser projector, a movement detection camera, a powerful sound system and a fully automated multi-colored lighting system to create immersive magical environments."
Bester Elementary School Principal Tamsyn Wilson shared, "The Lü has been a great addition to Bester's gymnasium. When students use the Lü, you can see they are actively learning, moving, and genuinely having a great time with big smiles on their faces. We are excited that all students will have the opportunity to engage in the Lü experience on our upcoming field day. We appreciate the continued partnership with Bester Community of Hope and want to take the opportunity to thank the organization for this generous donation."
Now entering the fifth year of funding through parent organization San Mar Family & Community Services, the Healthy Tomorrows Partnership for Children Program (HTPCP) has funded a variety of health efforts to support children and families in the South End of the City of Hagerstown through the Bester Community of Hope initiative (BCOH). In the past two years funding received during the COVID-19 crisis has created an opportunity to meet specific health needs including healthy meal distribution, COVID-19 mitigation equipment, resources and hand sanitizer, concrete health supplies and over the counter medications, health promotion efforts and events, and now the Lu system.
San Mar Family & Community Services CEO Keith Fanjoy explained, "One of our core values is 'Having Fun is Priority', and what we know is true for both kids and adults, is the brain learns much easier when we're enjoying ourselves with novel experiences. Our strategy with this investment is to give the amazing educators at Bester the best possible tools as their disposal to enable them to support improved health outcomes for kids."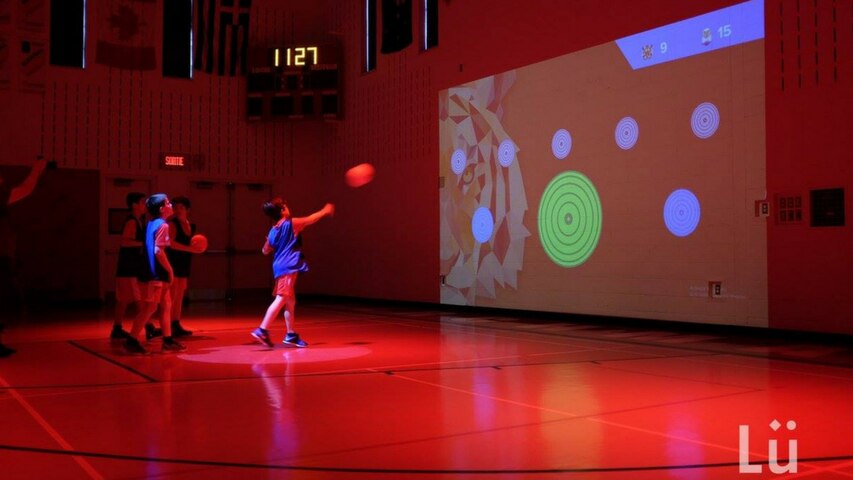 San Mar HTPCP project manager Jerica Washington LCSW-C also shared, "The HTPCP grant has supported us throughout the years to support intervention services through the school system with organizations right in our community. Now, we can provide an outlet to improve the health status of children in our community. It is great to see the connection between a screen and physical activity! The innate need for physical movement, and our media-based culture today combined, make for a perfect pair for student success".
The school is planning an internal luau event for students and teachers prior to the end of the school year and is planning an event for local stakeholders to experience the technology in August before the beginning of the next school year.
BCOH is a community collaborative to support children and families in the South End of the City of Hagerstown, with lead financial support through the Washington County Department of Social Services and the Alice Virginia and David W. Fletcher Foundation.
Learn more about BCOH here: www.besterhope.org
Learn more about Lu Interactive Playgrounds here: www.play-lu.com
Learn more about the HTPCP here: https://mchb.hrsa.gov/training/healthy-tomorrows.asp