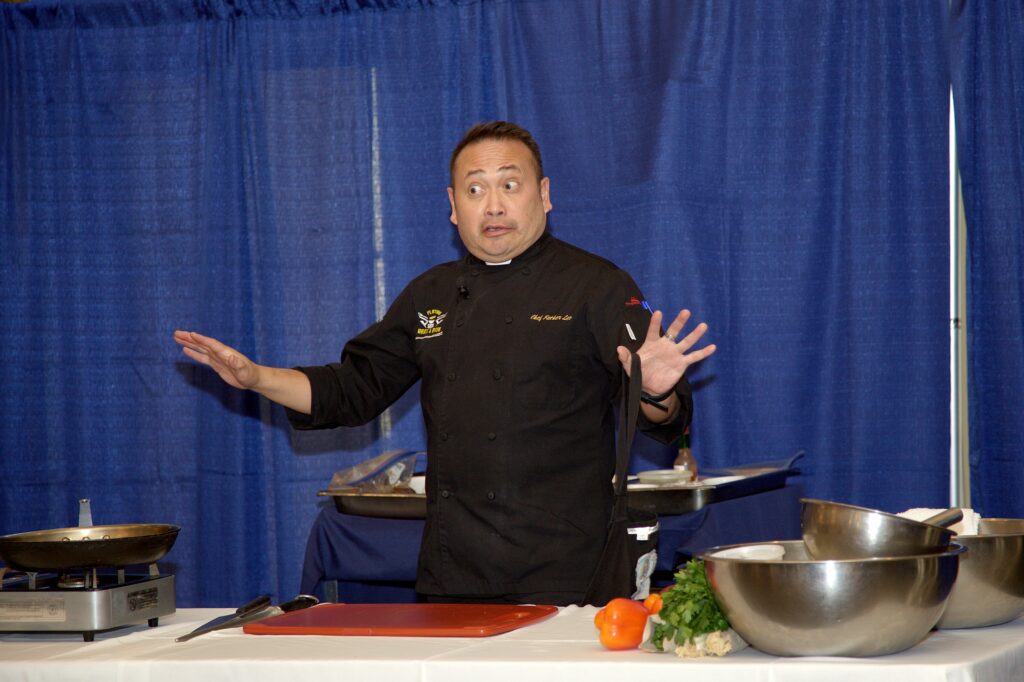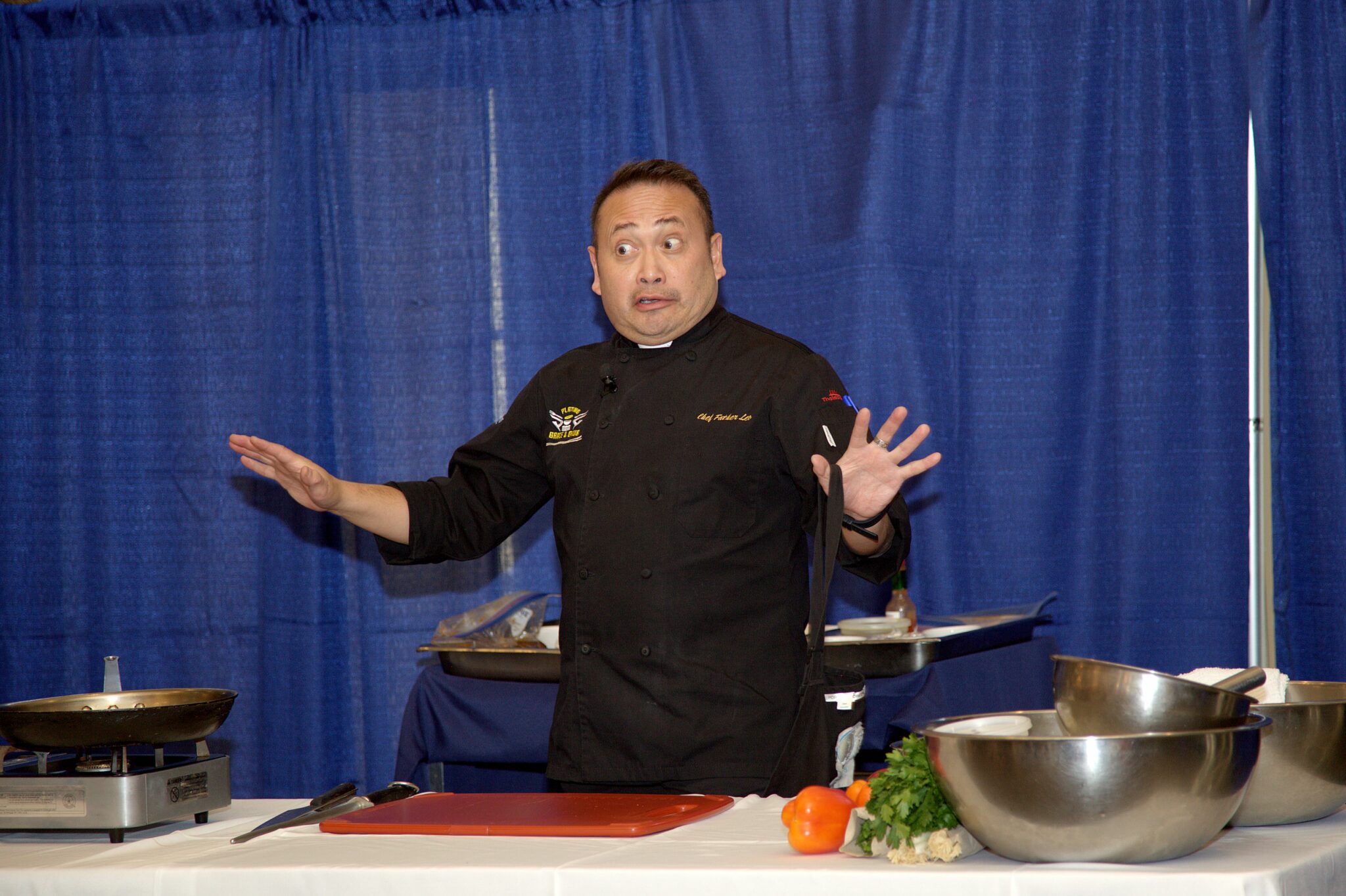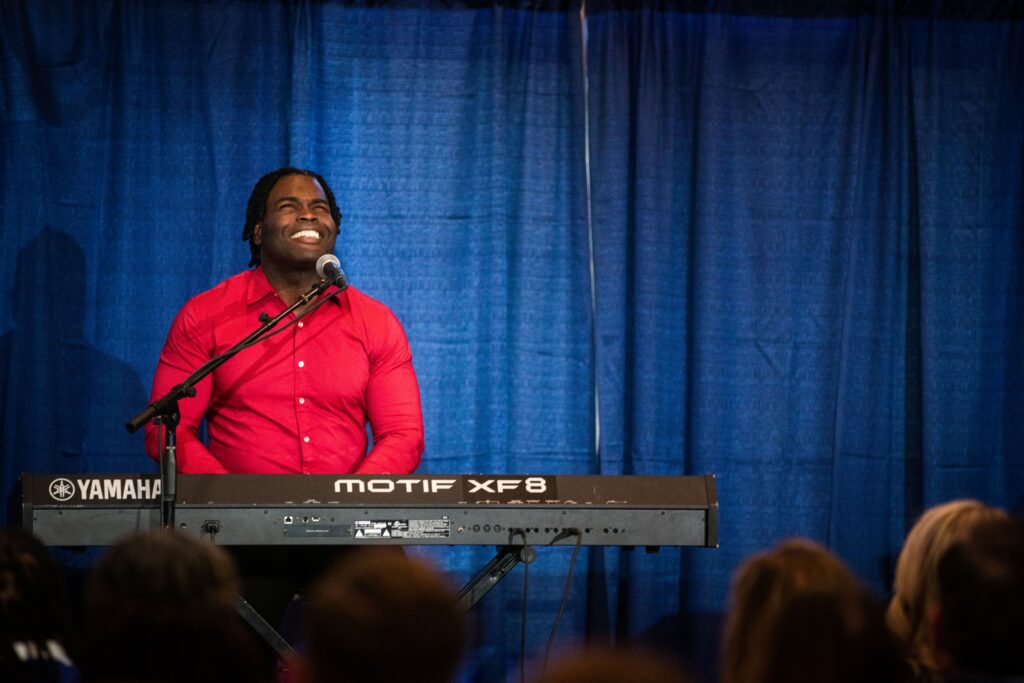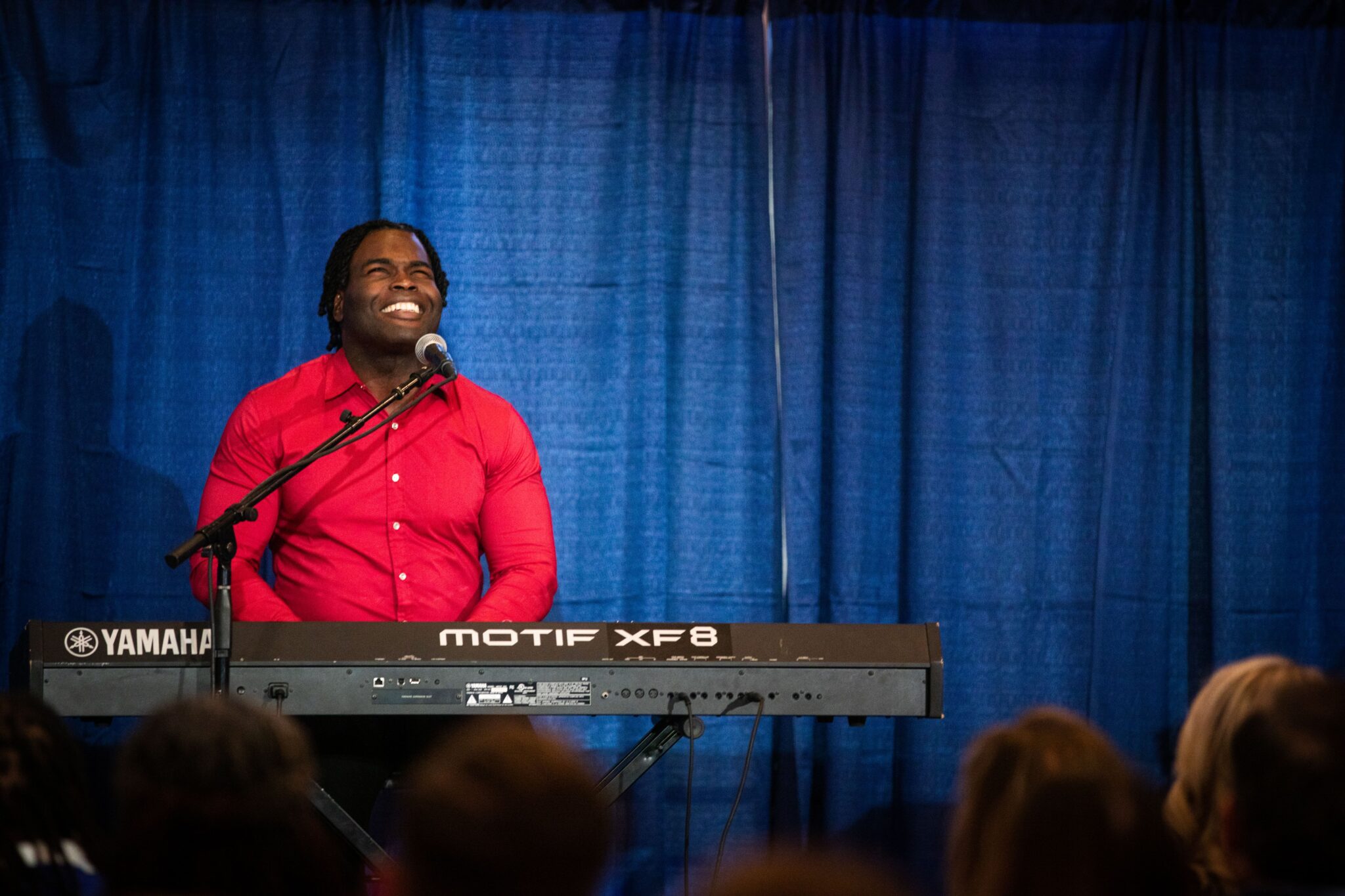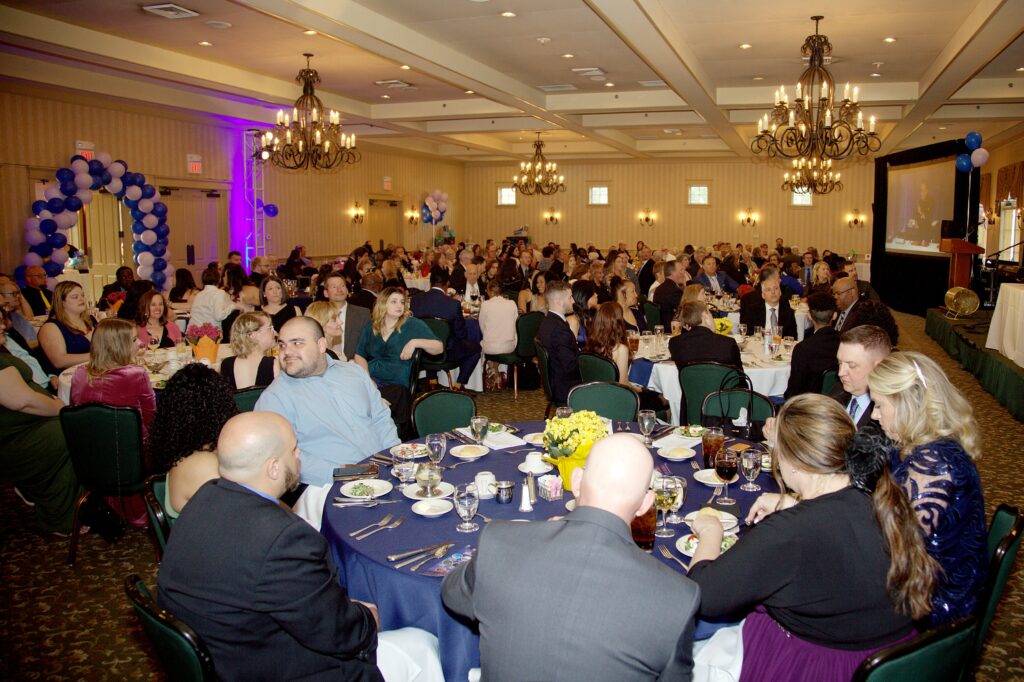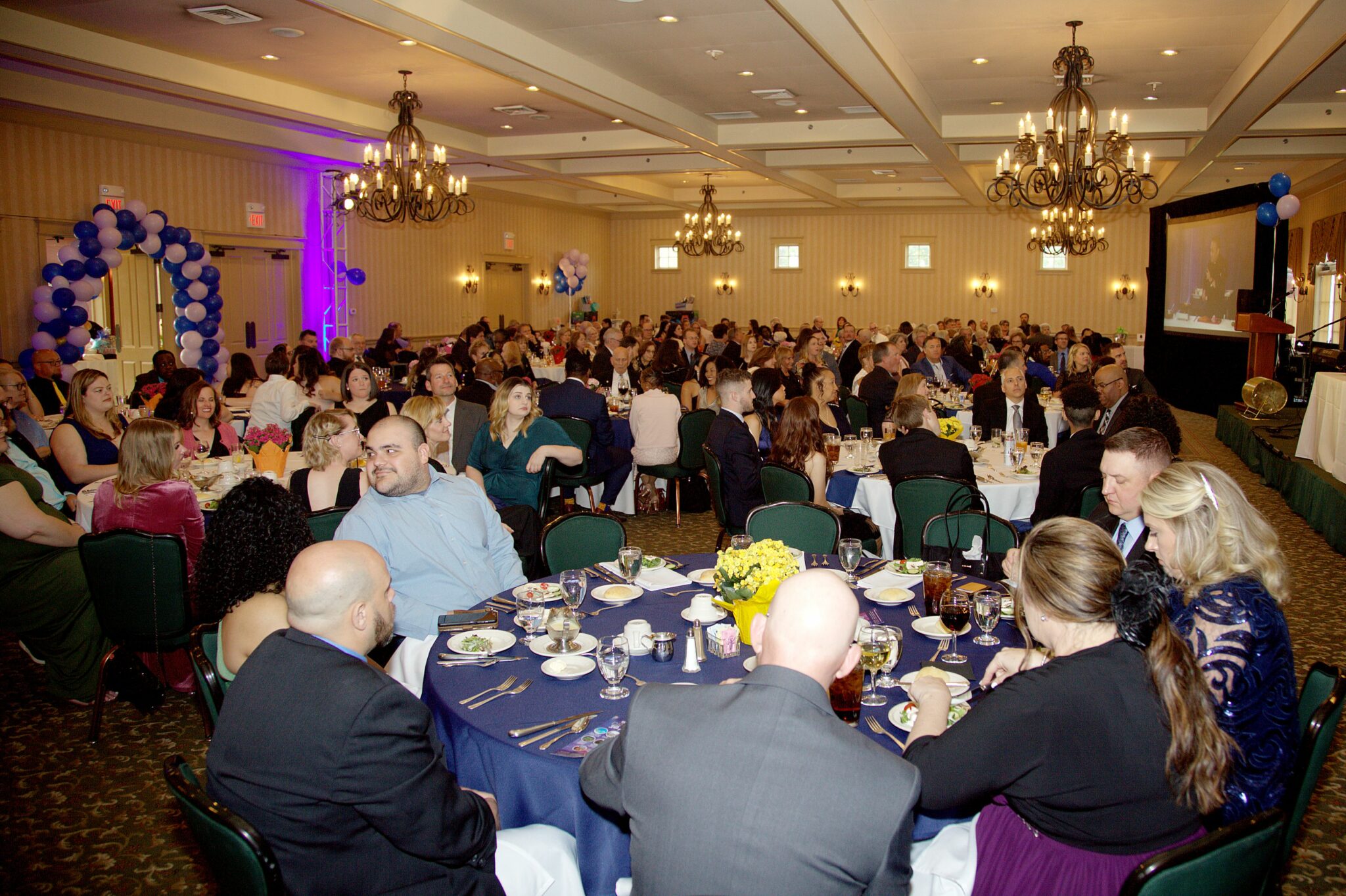 This past Saturday at Fountainhead Country Club San Mar Family & Community Services held the "Dream Gala", highlighting efforts being accomplished across the organization to support children, families and communities. The sold-out family friendly event celebrated the core programs of Treatment Foster Care, the Jack E. Barr Center for Well-Being and the Bester Community of Hope initiative, and gave an opportunity to bring together staff, community partners, and local children and families for a one-of-a-kind evening.
The night kicked off with celebrity chef Father Leo Patalinghug, who took the stage to create his funky fusion fajitas that he once used to defeat Iron Chef Bobby Flay on a Food Network competition. As he prepared the meal which was displayed on large screens for the audience to follow he spoke to the power of the family meal as a proven way to reduce social problems.  He explained, "I gotta be honest with you, the best way to heal people? Offer them hospitality. It's the same root word as hospital, and food is the international language." The audience laughed along with his brand of comedy and eagerly awaited his meal to be delivered, along with a special dessert graciously donated by Boonsboro bakery Stone Werks.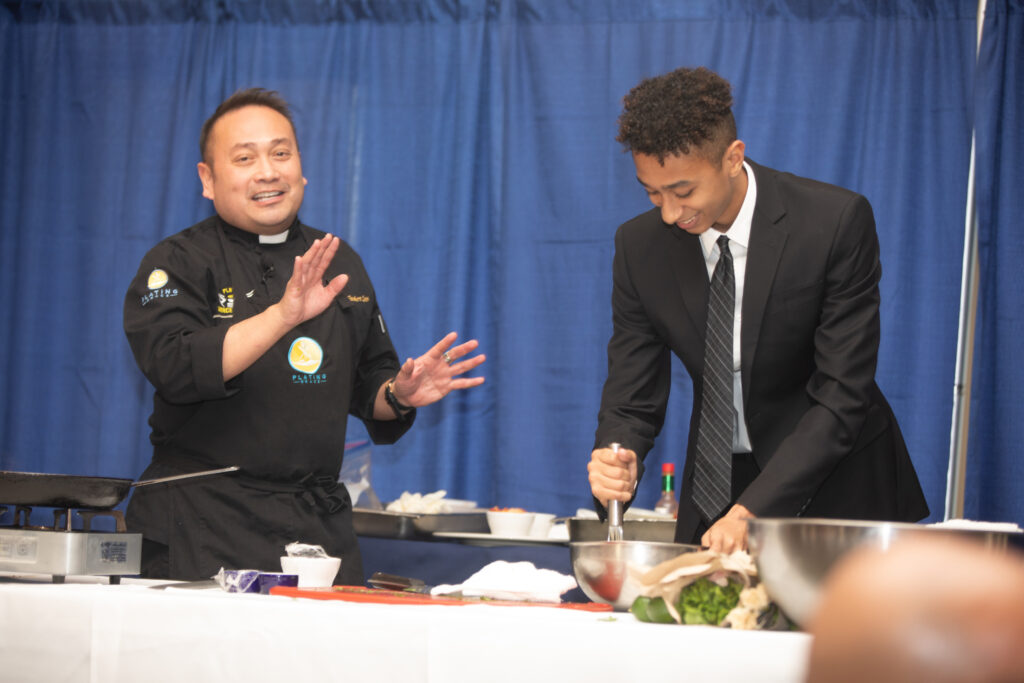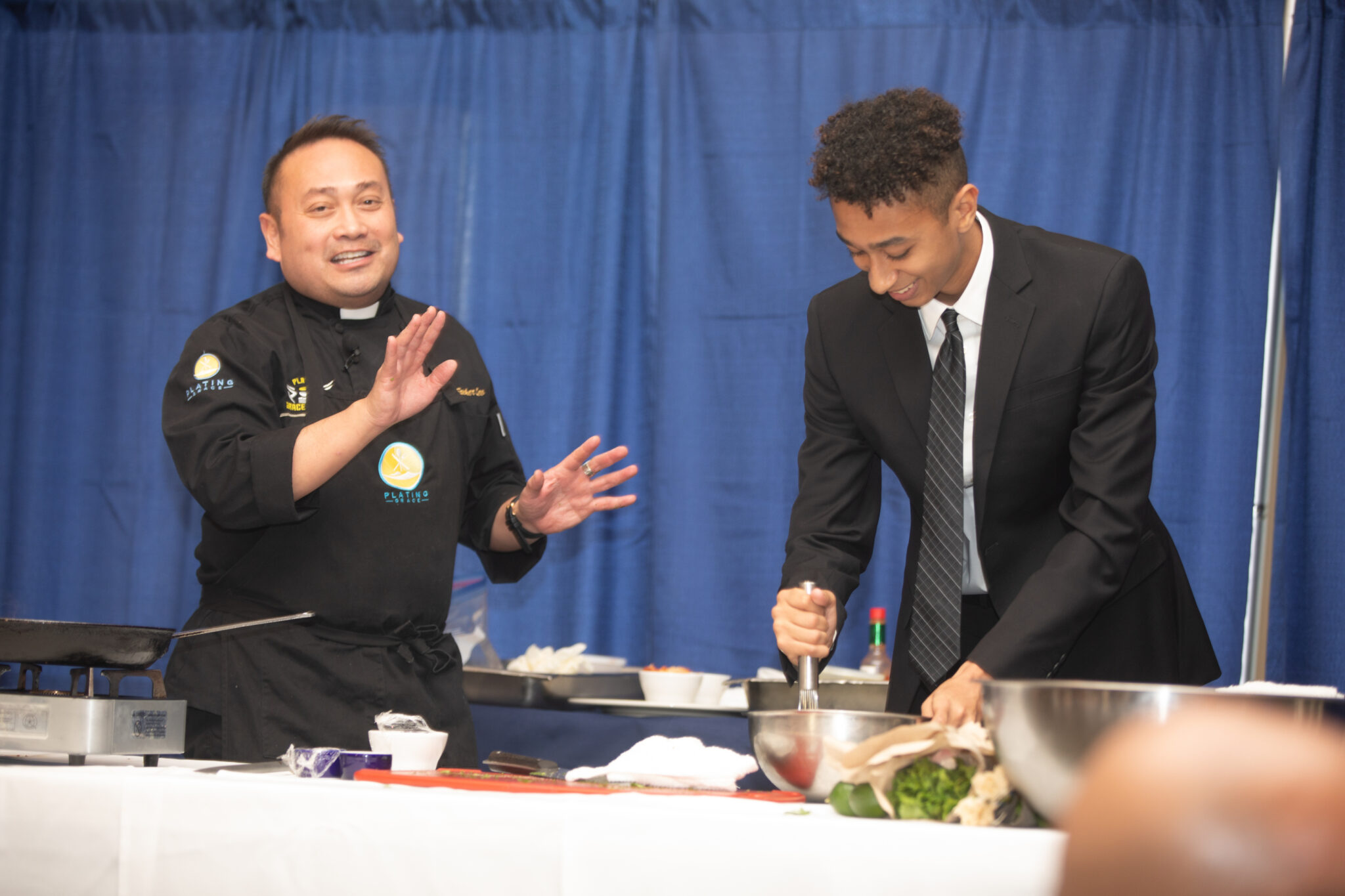 Following dinner San Mar Family & Community Services CEO Keith Fanjoy began the formal program by exploring the mission and vision of the organization and highlighted, "Dreams can be realized when we're given an opportunity. We have to meet basic needs first, but we can't stop there. My challenge to our staff is that we must help families move from surviving to thriving and help others see what is possible in their future." After his presentation San Mar recognized several long-time staff, including immediate past CEO Bruce Anderson, who was met with a standing ovation, by creating the Bruce T. Anderson Legacy Award to reflect a lifetime of commitment to providing unconditional care to children and families.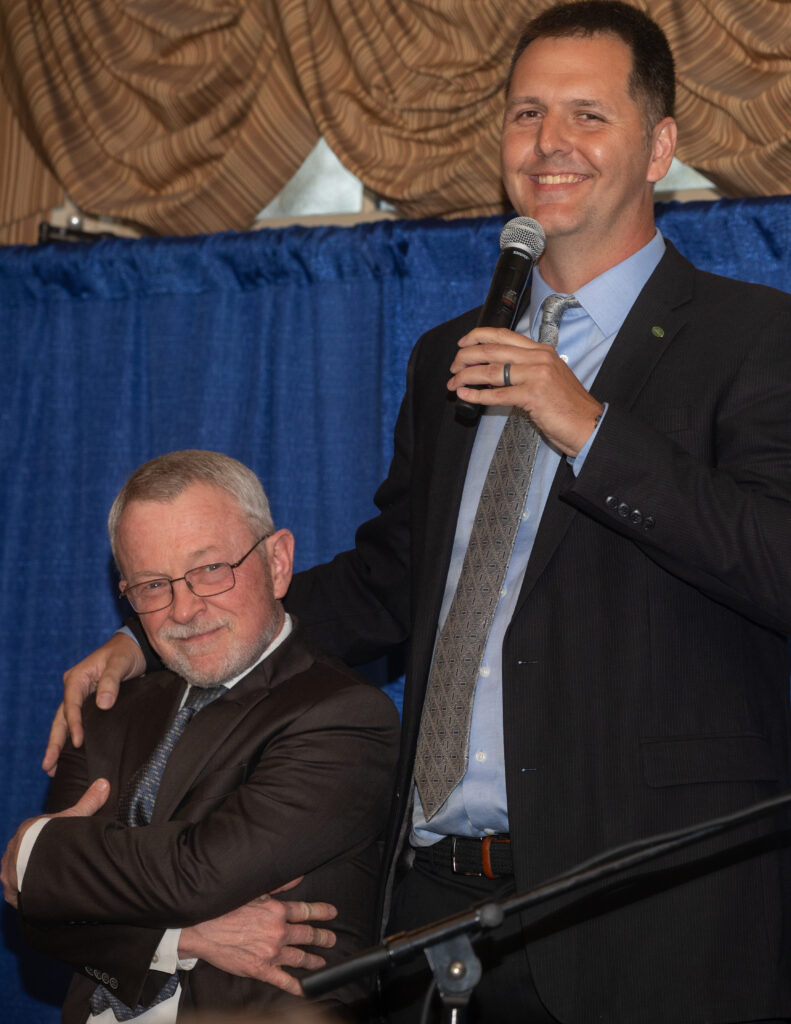 Program Directors Jerica Washington, Jen Younker and Mercede Robinson shared the key work happening across the San Mar continuum of care and why the work we pursue remains vitally important as we slowly begin the return to a post-pandemic society. Jerica recognized staff member Ellen Savoy, with over 33 years of services in varied roles, by saying "Her legacy of compassion, nurturing personality and most importantly love of God shines through all that she does."  Mercede was joined on the San Mar stage by TFC Case manager Abby Giancola to recognize Charles and Roberta Butts who gave over twenty of years' service, both as foster parents and with Roberta previously supporting the group homes. Abby explained, "The Butts have been crucial for a place to call home and for people to call family and offered unconditional love and support to the youth they serve. Roberta is kind, warm, loving and incredibly strong. Charles is a strong man, who loves fearlessly and passionately, and has been essential in teaching many life lessons and skills."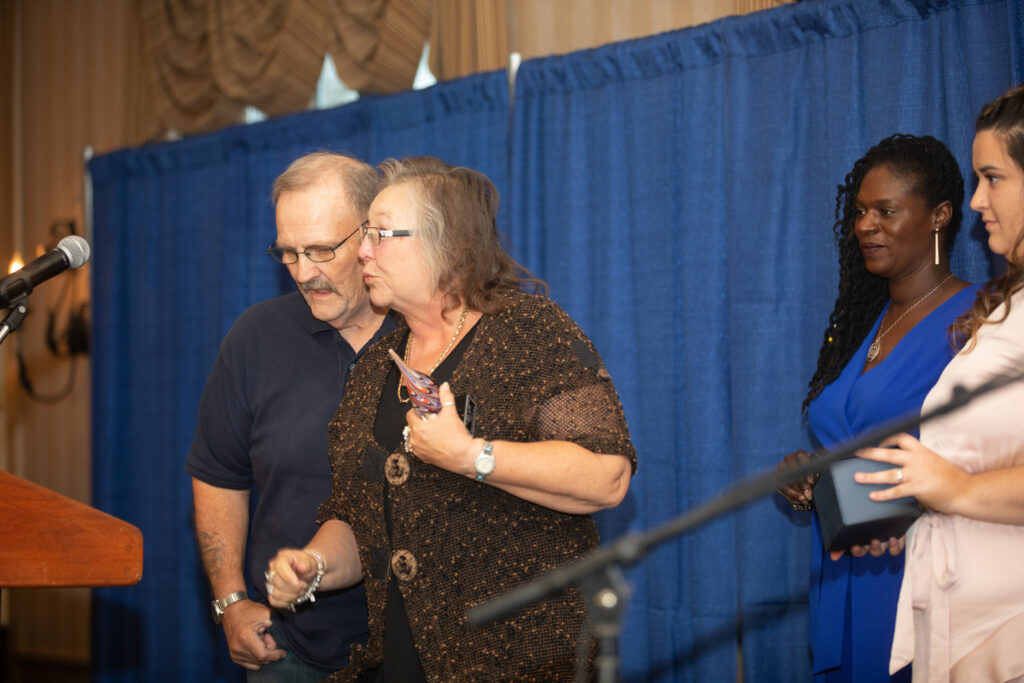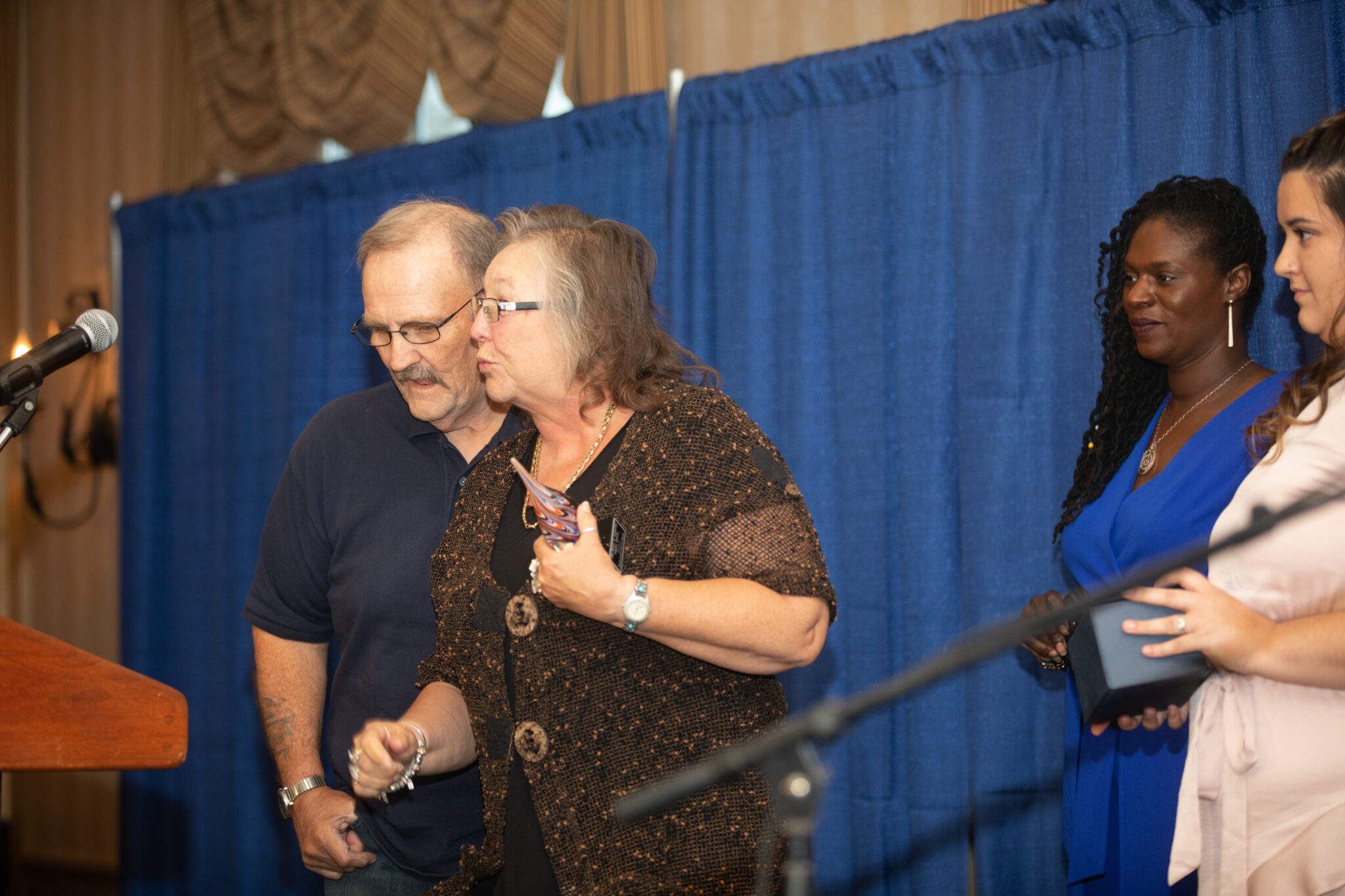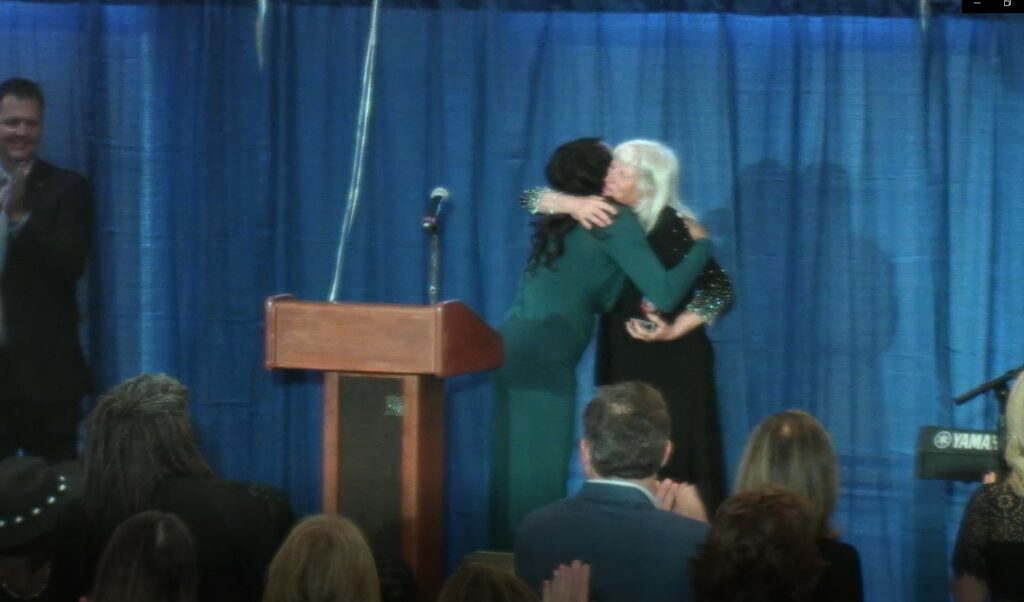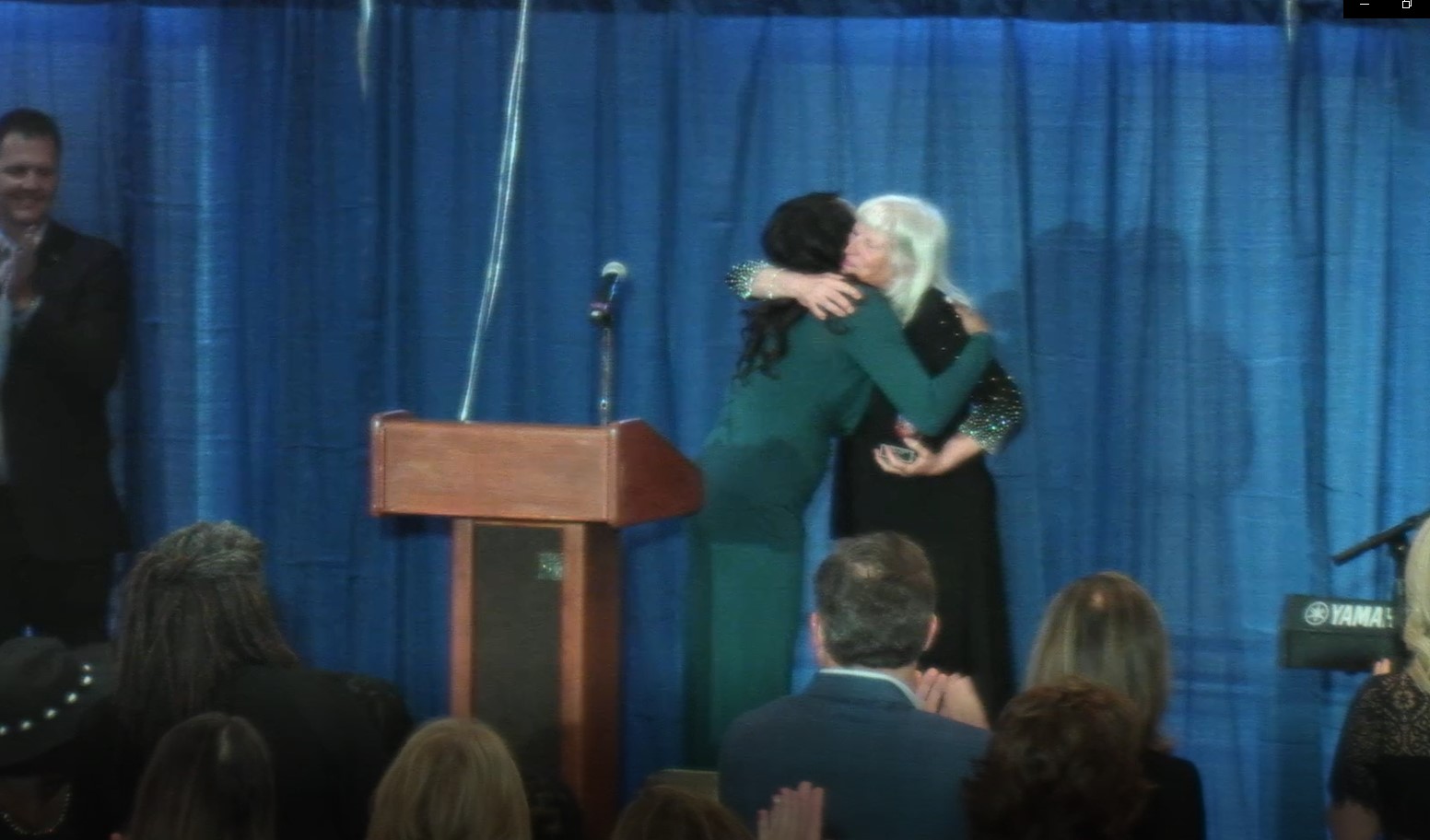 Hagerstown City Council Member Tekesha Martinez shared a spoken word poem called "Mental Feedings", but before beginning she shared, "I was in foster care, and had five children by the age of 25, and had my first child at St. Ann's maternity home. Five years ago, I was facilitating an afterschool club for Bester Community of Hope. So, anything is possible!"
Mario Bonds provided an inspiring keynote performance and talk about his path to success. Born with a degenerative eye disease that has made him totally blind, and who in early childhood experienced homelessness, abuse, abandonment and other tragic losses, Mario was able to channel his challenges into passions and pursued music ultimately becoming a national speaker and musician. Mario eventually decided to give back in a unique way, as a blind man, becoming a foster and eventually adoptive parent. "The turmoil of my childhood gave me the nerve to tell them that their set back doesn't have to be what defines them." Mario performed his songs 'Human', 'Steel' and a cover from the movie "Soul" titled 'It's All Right'. The audience was captivated by his story of children he was caring for as a foster parent who had worked together to create a way for them to share in the rites of passage of playing catch in the back yard. "When I got outside these kids of their own volition had created a way that their blind father could play catch with me. And for that, life is alright, you can still succeed."
The night closed with the silent auction winner, youth door prize winners and the long-awaited drawing of winners for the Dream Raffle that has been running for several months for big prizes including an RV adventure, cruise, VIP sports tickets and much more. The Dream Raffle prize winners, supervised by auditors Smith, Elliott and Kearns, announced in the order of pull to choose their prize were: Carla Hook, Donna Steben, Teri Cholewicki, Sara Nuckolls, Vickie McLaughlin, Delmar Barrett, and Catherine Beliveau. Several of the prizes were made possible by local organizations and donors including Martin Marrieta Aggregates, Mr. Timothy Hott, Lowes Home Improvement, Holsingers Meat Market and Warehouse Cinemas.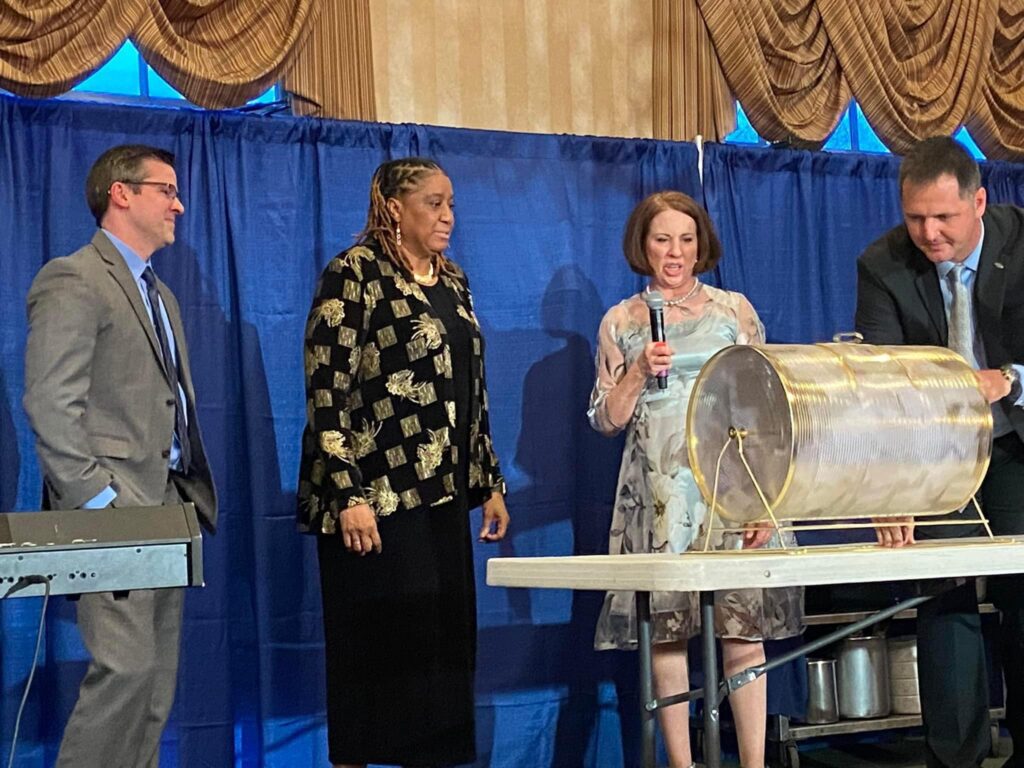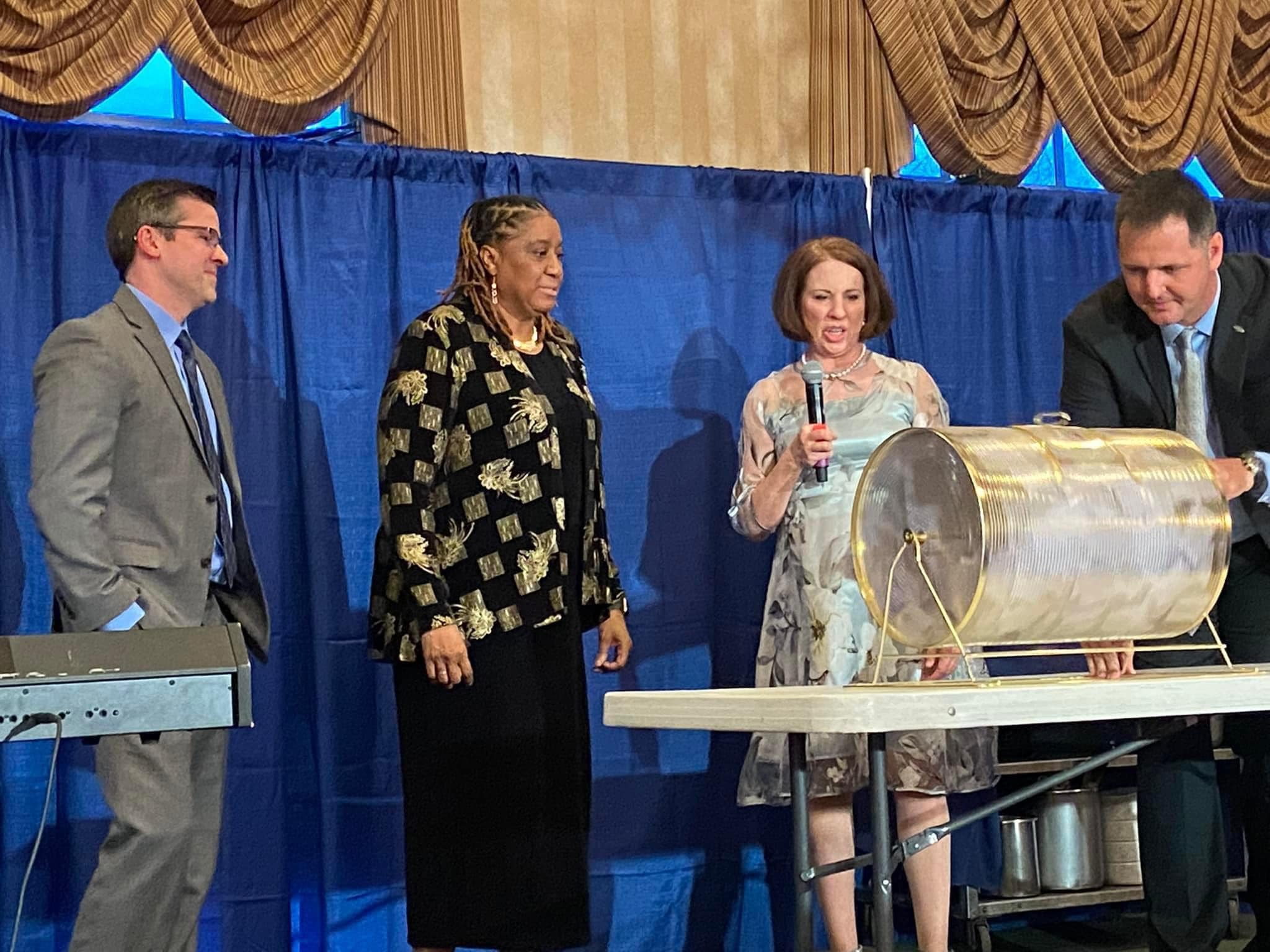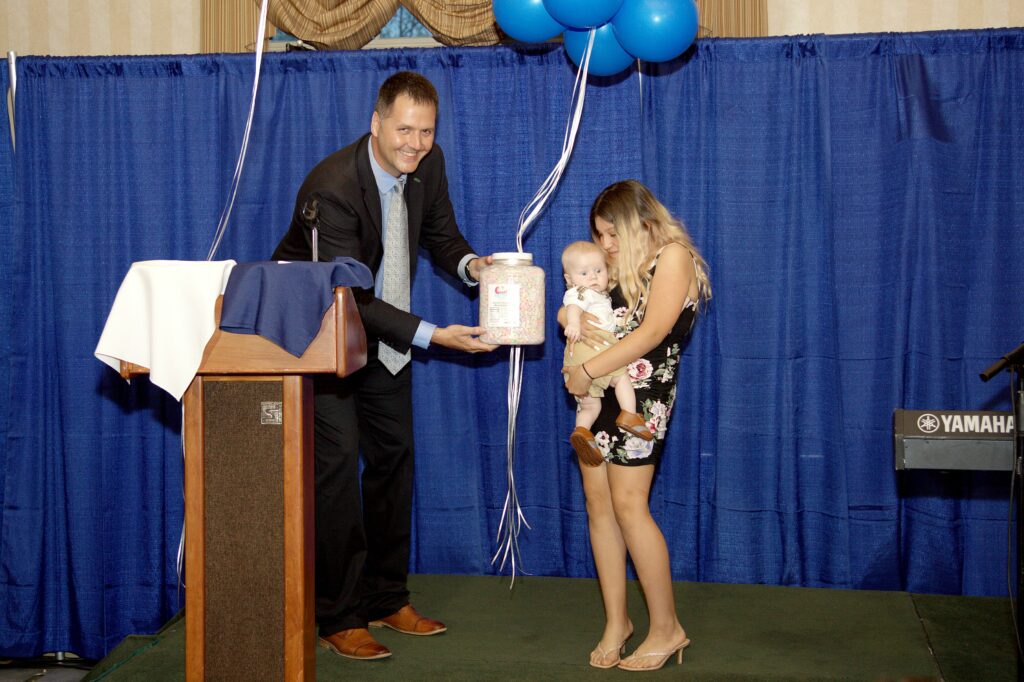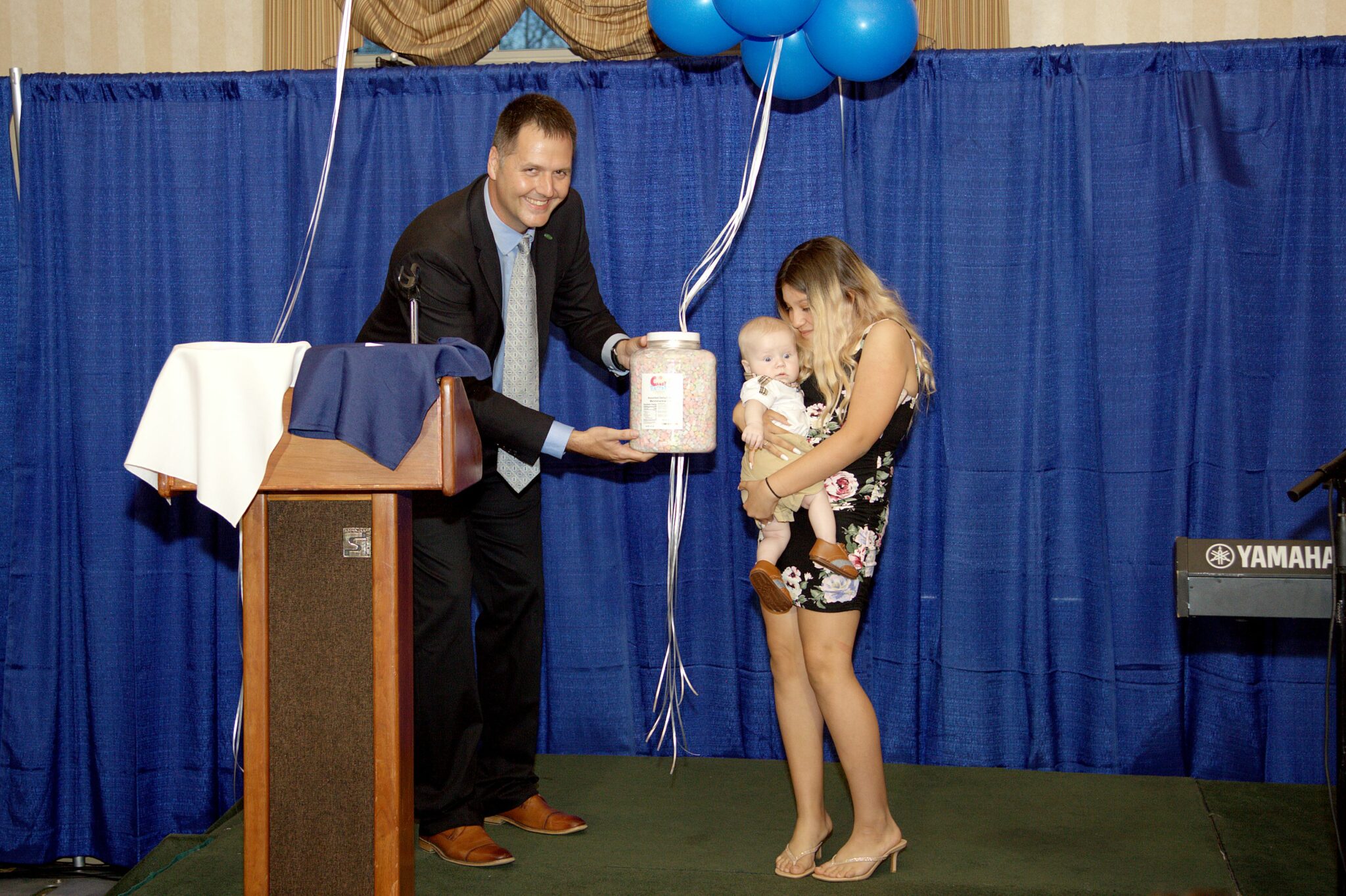 The Dream Gala event was made possible by significant support from a great deal of community partners in a variety of ways large and small. Lead financial gifts included Gold sponsorships from the Jone L. Bowman Foundation and Noel's Fire Protection, as well as a Silver gift from RBC Wealth Management and Bronze gifts from Meritus Health, Doing Better Business and Fulton Bank.
To learn more about the important work of San Mar Family & Community Services go to www.sanmarhope.org.
Select photography courtesy of Nelson Robinson and Jim Savoy